Car Upholstery Cleaning
Mobile car seat and upholstery steam cleaning! - We can steam clean your fabric car upholstery seats and apply a fabric protector to help eliminate stains and odors. Sit on a clean car seat today - Call Now!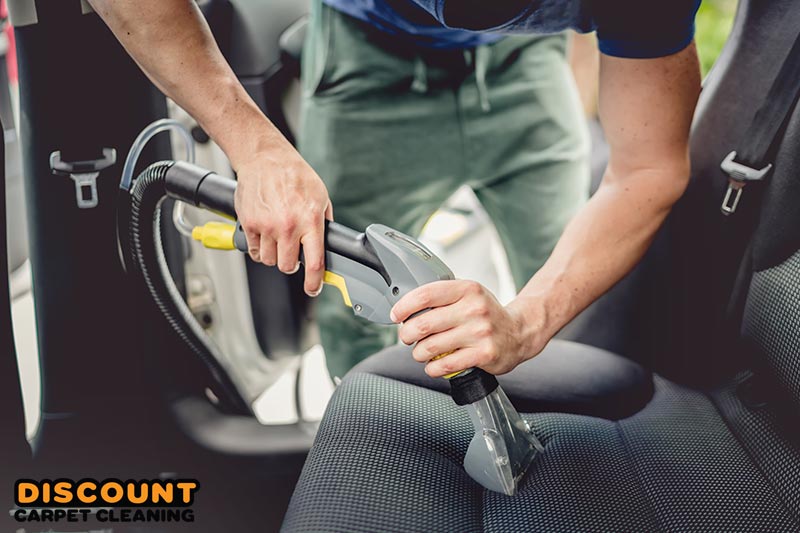 Vehicle Upholstery Cleaning
Chances are you sit in your car seat for hours every week. Coffee spills and grease from lost french fries are just the start ... If you have kids or pets riding in your car then your car seats have become their own sticky, smelly and germ infested environment! Regular vacuuming may keep the crumbs at bay and the dog hair at a minimum but it won't get all the dirt or odor out. Spill and smells need to be deep cleaned before they make their way down deep in the cushion material.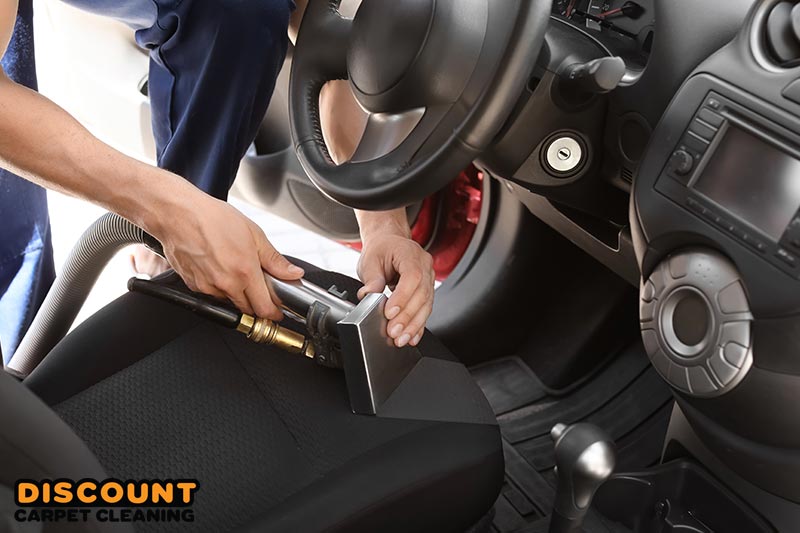 Steam Clean Car Seats
We can pre-treat stains on your car upholstery and then stem clean your car seats to get deep down into the the fabric and extract the dirt and odors. We can then apply a fabric protector to help extend the life of our car seat and help reduce stains and odors. We can also shampoo and steam clean your vehicle carpets and floor mats. Call today for a free quote and to schedule service.